Content is the difference between medium-sized and flourishing companies. Writing creative and engaging content is the most effective way to communicate with customers. Whether your goal is to create new leads, inform existing customers about new or improved products and services, or position your company as an industry leader, quality content is the key to achieving these goals.
By providing attractive content, you will differentiate yourself from your competitors. In the last decade, companies have realized that good content drives traffic and, if customers like it, they trust it. By creating valuable content, your customers can learn from you, and you make it easier for them to make informed decisions.
Why you should hire a content writer
So, why is hiring a writer a necessity for your content strategy? In short, because it's hard to write and stay consistent in producing content.
High-quality content writing leads to better customer engagement, more efficient sales copy, and better visibility on the web. Successful companies benefit from advertising, brochures, and catalogs. Hiring a freelance writer to create technical documentation, press releases, and marketing copies is important for your customers' assurance.
Writing top-notch content is extremely difficult. If you have ever tried coming up with original blog content, you understand that writing, editing, and publishing your own posts will take five hours or more. If you do it yourself three times a week, it means that 15 hours of your time has already passed. This time can and would be better spent on other duties such as selling, networking, or building your team.
That's one reason to outsource your content writing.
The writing isn't the only time-consuming chore to produce quality content. Once it is written, even more time is spent on marketing the content. Researching keywords, developing a strategy, SEO, distributing your content, and building relationships all take time and effort. Do you have time for all this? And if so, are you sure you can create relevant, useful, premium content?
If not, then it's time to entrust the writing to a professional.
What's the benefit of adding a professional writer to your business?
Publishing useful and high-quality information brings readers to your website, shows them the value of your product, and leads them to become regular visitors/customers. You offer them something – valuable information – and, in turn, they buy your product or service.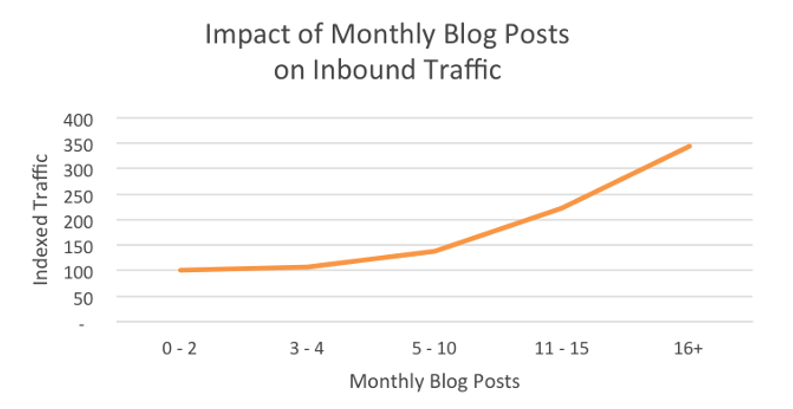 And you can really measure how valuable it is with all the advanced analytics offered today.
By constantly creating valuable and useful content that our readers need, you forge a relationship with your audience and reach new volumes of potential customers you never knew were out there. It takes a lot of time and effort, but it works. That's why it is a good idea to hire a freelance writer to help you do it.
What to look for in your Content Writer
So, let's get down to it. You are looking to hire a reliable freelance hand to manage your content and keep the customers coming back. What should you look for? I've made a list of some key attributes you should look for in your new hire. Take a look!
1. Attention to detail
A writer builds credibility with thousands of little details. Even before the audience knows what the article is about, it is through the gradual accumulation of these crucial details that the authority and selling-point emerges.
Watch for the details in a content writer's work as much as their attention to detail in your directions.
2. Self-starter
You'll want your writer motivated to get going on his/her own. You don't want to constantly nag about deadlines, and your writer won't want that either. Make sure your new hire takes responsibility for their role.
To add to that, make sure you give your writer enough direction to take the initiative. Don't leave them in the dark when it comes to business strategy — the more they know, the better and more aligned their ideas will come with the goals of your company.
3. Good with communication
In the digital age, good communication should be a key criterion in your decision when hiring any employee. That not only means face-to-face communication, but also via Skype, email, and any other medium you and your company use to communicate with employees. Think of every aspect of your day-to-day communication and make sure your potential hire fits the bill.
This includes the writer's ability to ask questions and make sure he/she understands the task at hand. Not only should the writer be a self-starter with attention to detail, but they should be humble enough to ask questions when instructions aren't clear to them.
Also, it is always nice when your writer can teach you a bit about what they are doing. If you have a good working relationship with your writer, that person should be able to tell you exactly why he or she took a particular angle with a blog post, video script, or white paper, etc.
4. Able to adapt style and tone
A strong and confident voice when writing is very important.
You can teach strategy, marketing, and persuasion techniques. The voice, on the other hand, develops over time and should come from within a creative, intelligent, and sensitive person. Adopting the style and tone of the company requires an even more experienced professional, so don't be afraid to ask about the writer's past experiences and see how well his/her voice aligned with the tone of the company they wrote for.
While a strong voice can develop over time, a writer will never reach his/her goal without great passion and commitment to what they are doing. Talent doesn't hurt either, but even passion can go a long way.
Look for a writer whose work is interesting, funny, intelligent, sensitive and compelling. Look for someone whose work you simply enjoy reading.
5. Meets deadlines
Meeting deadlines is an important aspect and quality that all working relationships should have. If a writer cannot keep their commitment to completing content, it could delay your company's strategy and otherwise growth/ sales.
6. Willing to ghostwrite
Ghostwriting is a tactic used by many businesses in the online world in which they hire a content writer to create content under the company name. By not putting their name to the writing, it conveys that the company has written the content and therefore furthers your business' credibility and authority.
One important question to ask in the interview process is whether or not the candidate is willing to write as a ghostwriter if that's your company's content strategy.
7. Familiar with SEO and affiliate writing
Your website content should also take into account search engine optimization. Writing fascinating content is only half the process. The other half is making sure you use the words, terms, and phrases your customers use so they can easily find you on the wide, wide world of the internet.
When it comes to SEO writing, professionals are very careful in choosing the right keywords for your business. If you don't have search engine optimization experience, doing this research can be tedious and difficult and you'd be better off finding a professional.
Remember that content marketing is not just about spelling. It's article formatting, editing, SEO, publishing, distribution, and more. If your writer isn't very good at all this, that's fine, but someone has to do it, and that might mean hiring another freelancer. It'd be better to find a professional who can accomplish the entire task at hand.
8. Follows industry trends, algorithms, and is a dedicated researcher
Raw writing talent is important and understanding strategy is important. But you also want to find someone who takes their work seriously – as a profession – and who continues to hone and improve their skills.
From search algorithms to social platforms and the types of headlines that work well today, professional writers need to be aware of what's changing in our profession.
A serious content specialist also takes the initiative to become an authority on the topics he or she writes about. He or she interviews experts (some of whom may be in your company), conducts independent research, reviews professional journals, and talks to clients about the industry.
You may find this involvement with an independent professional who specializes in your industry, or you may build a long-term relationship with a strong content generalist who takes the time to develop this depth of knowledge about your particular business.
What you don't need is a person who doesn't have money on one of the cheap freelance sites. No writer can commit to studying your subject like a real professional would if he/she is working for a bargain.
9. Long resume of previous employment
Obviously, if other well-known or relevant businesses within your industry have worked with this writer, there's probably a reason. Ask about his/her work experience and see what relevant projects they have worked on.
Just because the writer has never worked within your industry does not mean he/she cannot be a quality writer on the topic. There is plenty of information on the web to make the writer a well-informed source of information. Just make sure he/she is a good researcher and capable of retaining the information they learn.
10. Exceptional writing quality
Don't settle for a good writer. You need a great writer. You need a blog that attracts the attention and interest of your company's readers. Find the best writers and pay them what they deserve. It will be worth it. Trust me.
High-quality writers don't come cheap. Of course, you can always pay $50 for a 1,000-word article. Maybe even less. But if a writer doesn't speak English well, can't follow instructions, and has no experience, you will spend at least a few hundred dollars to edit an article before it is published. Pay to make sure everything is done right the first time and save time and money the rest of the way.
Hiring a superstar Content Writer
Finding the right content writer for your team is a detail-oriented task, but once found, it can add much value in terms of authority within the realm of your industry. Make sure you find the right person and build a long-lasting working relationship that can benefit both parties.