There are many skilled freelancers out there who are good at what they do. But how do you differentiate between a skilled freelancer and a dependable freelancer which you may want to build a long-lasting relationship with? Here's a tip: the two are not synonymous. Perhaps, you find the most skilled freelancer in the industry, but that does not mean he/she can be trusted to finish your project on time or communicate effectively with your would-be customers.
It is your job to find the perfect balance of skill and reliability in your freelance help to grow with your company and build a stable base for a long-lasting collaboration.
14 Signs You've Found a Reliable Freelancer
It is not an easy task, but for any company looking to contract work to more experienced professionals, it is necessary that you have an idea of what to look for in a good freelance hand. Here are the 14 things you should look for in your next outsourced hire:
1. The freelancer receives work via word of mouth
In any case, if a freelancer's name is being passed around digital communities for the right reason, it must mean he/ she can be trusted. How do you integrate yourself into these online working communities, you ask?
Easy. The first place you should look is among your own connections. If you have a particularly small web of businesses you are in contact with, Facebook groups are the next best thing. Find a few groups related to your industry on Facebook, join the group, monitor the interaction among the group and those who seem like they know what they are doing.
Once you've got a handle on how group communication works, don't be afraid to reach out to some of the community members you made note of and ask them where they find trusted freelancers. You'll be surprised by the amount of them who use freelance hands in their day-to-day business. You should find some leads.
2. The freelancer has online status
Not all of us have a million followers. Maybe not even a thousand. That's not the kind of status I am referring to. You are not deciding a popularity contest of the freelancers — rather, you should look for assurance that the freelancer is active online.
Check out his/her social profiles, review the content they are releasing; it is not necessary to judge the subject matter of the content but, at least, whether the content quality reflects their freelancing 'brand'.
If he/she is publishing content on their own page which is less-than-satisfactory, it is a tell-tale sign that they can't be trusted to create a higher quality of content for you. I do not believe in social media checks to gauge the character of the freelancer — especially as a freelancer — his/her actions don't reflect your company. However, if you want to get a good idea of the freelancer's attention to details, make sure their own feeds are error-free.
3. The freelancer has stellar reviews, references, or testimonials
Ask the freelancer for references or testimonials. Chances are, an experienced (good) freelancer will have a collection of good things said about the jobs they have done in the past. Don't mind the simple, easy-to-say reviews like, "he provided great work!" Instead, look for the detailed references which can tell you something about his or her work style.
Look for keywords in the reviews such as 'prompt', 'reliable', 'communication', etc. to really get a measure on the impact the freelancer can have on your business. Remember, you want to form a deep, long-lasting working relationship with this person so you must have confidence in their ability to hold a standard for themselves.
Reviews from past clients are the best way to get a read on your prospective freelance hand.
4. The freelancer's portfolio matches their claims
While hiring freelancers myself, I can't tell you how many times their claims have led me to expect a higher quality of work only to fall short on the final product.
The point is, you must ensure that what the freelancer tells you can be backed up, and there's no better way to check for assurance than by going through their portfolio. Any experienced freelancer will have a portfolio prepared to showcase their work — both personal and for past clients.
If it is a serious freelancer, you will be able to see the time and effort put into the portfolio; this is their way to broadcast themselves; to show themselves off, if you will. The portfolio is them putting their best foot forward, so you must first make sure you are impressed with what they showcase.
5. The freelancer has a thorough work process
If you've done all of your checks and the freelancer still seems like a good candidate, it's time for a trial project. This could be part of a bigger project or a miscellaneous task you have kept for a rainy day; whatever it is, it doesn't need to be a budget-blowing test to find out if this freelancer is someone you'd like to work with more.
Besides the final product, you want to monitor the freelancer throughout every step of the trial project. How is his/her communication before, during, and after the initial submission? Did he/she submit a plethora of proposals or do they rely on you to come up with the details?
None of these details about his or her work process are make-or-break, but you may find you appreciate whatever extra value the freelancer can add to their service. If you're paying for their time, you may as well get the most out of it.
Besides thorough communication throughout and proposal submissions, you might also check the freelancer's willingness to make edits or corrections to the submitted work, their confidence to ask questions when unsure, and a combination of other signs they are dependable listed below.
6. The freelancer has a high level of professionalism
How does the freelancer conduct themselves when presenting their ideas and work? A freelancer isn't the same thing as an employee, but they should conduct themselves in a similar fashion. Communication, until the working relationship has reached a certain comfort-level, should keep a professional tone throughout.
Proofing his/her own work is usually an in-your-face sign of whether or not the freelancer holds themselves to a high level of professionalism.
7. The freelancer can fulfill an order and remains detail-oriented
If the task is unclear, the freelancer should be able to ask you to explain what they don't understand. Make sure they are patient enough to wait for a response from you. This way, everyone will know what was ordered and there will be no time-consuming misunderstandings. This will help everyone in the long term. As well, it will keep the freelancer in-check with specifics.
8. The freelancer stays in touch throughout the process with updates
It's easy to switch to reverse mode and continue the project without knowing what's going on. Especially for longer projects, it is useful to introduce some kind of regular reporting. A good freelancer will want to keep in touch throughout.
This can be as easy as a weekly phone call or email with an update. Even if there's nothing to say, you will want to find a freelancer who keeps you informed. In addition, it should give them the confidence to continue working knowing you are up-to-date on the on-goings of the project. Do not allow them to keep you in the dark or else you could end up with some bad news at the last minute.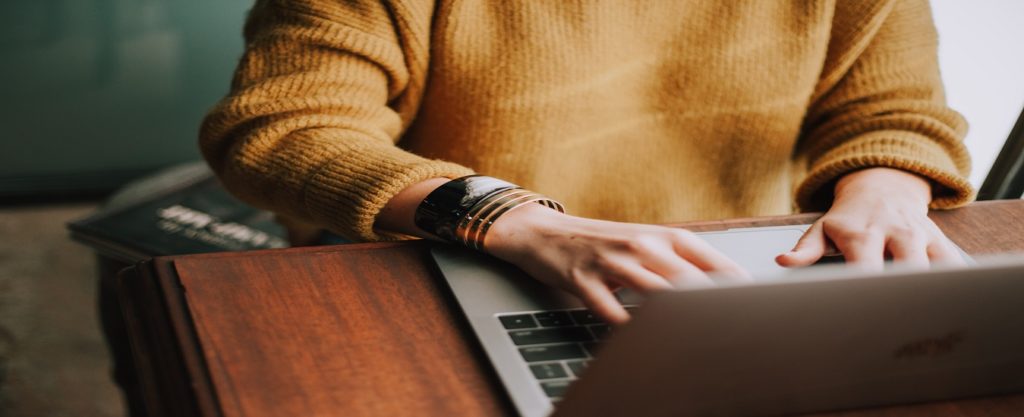 9. The freelancer can initiate ideas
By nature, the freelancer's job is to focus on a specific task, as you do not have the time or internal resources to perform it on your own. So, you want to look for a freelancer with the right balance of reliance and the ability to take matters into their own hands without asking questions every five minutes.
During the briefing phase, you must answer all their questions. This does not mean that they should never ask questions after, but make sure they retain the details which have already been discussed.
10. The freelancer has a usually quick turnaround time
There are times when you'll need something done in a hurry and you will tend to go to people who have been reliable in the past. Working on a tight deadline is something you want to look for in a long-term working relationship with a freelancer. Though, if you are constantly throwing projects on them with an approaching deadline, expect to pay a premium. A good freelancer will still bring a high-quality product even on short notice.
11. The freelancer can be flexible and go with the flow
Freelancers can be flexible and keep up with the times. That's what you pay them to do.
The freelancer's ability to integrate easily into the team is a crucial advantage, especially for hands-off projects. It is difficult to manage work habits because everyone has different habits and working methods and, as a client, it is not your job to monitor them 24/7.
Your freelancer should understand their role, but also be willing to step into the next role if needed. They are not an employee of your business — not even a part-time employee. They are self-employed which means it should not be expected of them to step into other roles for the project which they are not assigned.
However, if they are offering their expertise and time in other aspects of a project, it usually means they like what you are doing and want to become more involved. This means you've found someone you can depend on and if their role increases, so, too, should their rate.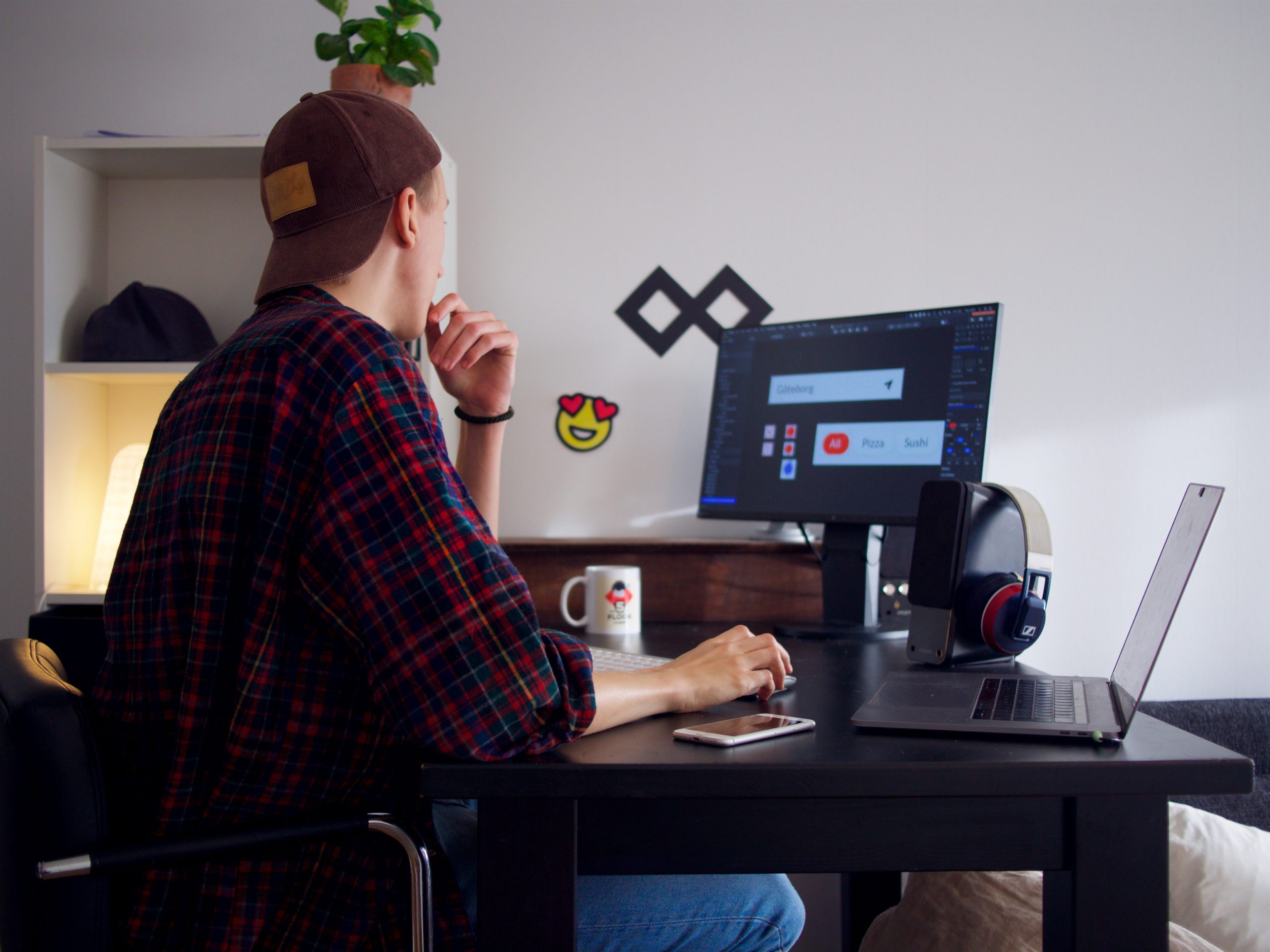 12. The freelancer assess his/her work after completion
The freelancer operates his/her own business. You are the customer. Any good business should want to ensure the satisfaction of its customers. This can be done by talking briefly to the client (you) at the end of the project, or they might even provide you a customer satisfaction survey.
If they sincerely care about their reputation and would like to do more work for you in the future, the post-project discussion is very important.
13. The freelancer is constantly learning and adding value to his/her service
Good freelancers won't be defined by their skills but their ability to learn new skills. Since no business stands still, it makes sense to keep up with your industry and accordingly "grow". A dependable freelancer can grow with you. By adding skills, a freelancer grows his/her business and continues their professional development. Adding new skills also gives them access to a wider range of higher-paid jobs that can lead to new and interesting areas and connections.
A reliable freelance hand will talk to you and other freelancers about what skills they consider important for the future of their industry. It makes no sense to learn something that is trending downward, so usually, these are the freelancers who know what is trending and good for your company.
14. The freelancer keeps in-touch even after the project is finished
For example, emails announcing current projects ensure that the freelancer is aware of all the changes in your company and shows he/she is informed even when they are not working with you. It shows you that they are always available and eager to keep up with your growing company.
Finding your dependable Freelancer
Finding a trustworthy freelance hand can be a quiet task. There is never much conversation about what makes a freelancer handy and reliable, it is just one of those things you know when you find them. Hopefully, this guide prepares you for the search and gives you a couple of key components to look for as you start your search for the right person for your business.
If you have any questions, as always, don't be afraid to reach out to me. My 'door' is always open!